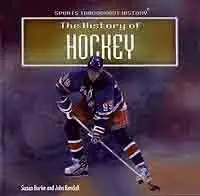 The History of Hockey (Sports Throughout History)
Publisher: PowerKids Press | ISBN: 0823954684 | edition 2000 | CHM | 24 pages | 1,14 mb
People around the world are very different, but their games are often alike. As early as 1200 B.C., people in Ireland played a game called hurling. Players hit a leather ball along the ground and through the air with a stick called a hurley. In Canada in the early 1 800s, the Mimac Indians played a game like hurling, but it was on ice and used a square wooden block instead of a ball. These games were some of the early forms of hockey.