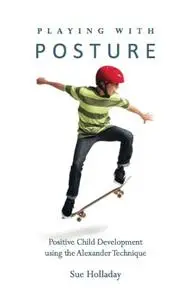 Sue Holladay, "Playing with Posture: Positive Child Development Using the Alexander Technique"
English | 2012 | pages: 160 | ISBN: 0956899714 | EPUB | 0,2 mb
In this book Sue Holladay shows how the Alexander Technique can help parents and carers improve their children's posture and learning capabilities. The value and essence of the Technique is easily and clearly communicated by the use of simple examples, activities and games that benefit the whole family. Ideal for Alexander Technique teachers to recommend to parents and carers.
My Link