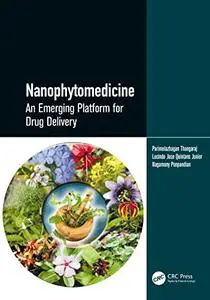 Nanophytomedicine: An Emerging Platform for Drug Delivery by Parimelazhagan Thangaraj, Lucindo José Quintans Júnior, Nagamony Ponpandian
2022 | ISBN: 1032137282 | English | 282 pages | EPUB | 7.5 MB
Nanophytomedicine is a branch of medicine that involves the application of nanomedicine-based systems to phytotherapy and phytopharmacology and the use of phytonanoparticles for biomedical applications. Nanophytomedicine covers recent advances in experimental and theoretical studies on various properties of nanoparticles derived from plant sources. This book assesses the recent advancements and applications of plant-based nanoparticles and also highlights emerging concepts of biomimetics.
The book contains 24 chapters encompassing various therapeutic applications of phytochemicals derived from plants, ferns, seaweeds, and so on, mediated through nanotechnology and its allied approaches. A fervent attempt has been made to compile every significant advancement in the field of phytonanomedicine so as to accelerate its momentum in the pharmaceutical sector.