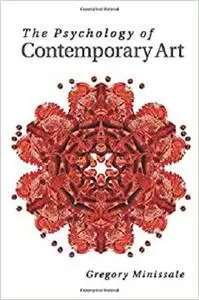 The Psychology of Contemporary Art by Gregory Minissale
English | October 1, 2015 | ISBN: 1107562333 | 410 pages | AZW3 | 4,38 MB
While recent studies in neuroscience and psychology have shed light on our sensory and perceptual experiences of art, they have yet to explain how contemporary art downplays perceptual responses and, instead, encourages conceptual thought. 'The Psychology of Contemporary Art' brings together the most important developments in recent scientific research on visual perception and cognition and applies the results of empirical experiments to analyses of contemporary artworks not normally addressed by psychological studies. The author explains, in simple terms, how neuroaesthetics, embodiment, metaphor, conceptual blending, situated cognition and extended mind offer fresh perspectives on specific contemporary artworks – including those of Marina Abramović, Francis Alÿs, Martin Creed, Tracey Emin, Felix Gonzales-Torres, Marcus Harvey, Mona Hatoum, Thomas Hirschorn, Gabriel Orozco, Marc Quinn and Cindy Sherman. This book will appeal to psychologists, cognitive scientists, artists and art historians, as well as those interested in a deeper understanding of contemporary art.