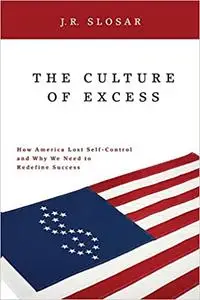 J. R. Slosar, "The Culture of Excess: How America Lost Self-control and why We Need to Redefine Success"
English | 2009 | ISBN: 1440836116, 0313377685 | 236 pages | MOBI | 1.8 MB
In the wake of the 2008-2009 economic recession, this revealing work offers a psychological explanation of how we as a nation grapple with self-control and how we can develop a new and healthier generation.
As J.R. Slosar shows in this urgent, sometimes startling volume, the nation's fast-and-loose approach to money was in fact a symptom of a more widespread pattern of excessive behavior. In The Culture of Excess: How America Lost Self-Control and Why We Need to Redefine Success, Slosar portrays an America where the drive to succeed and the fear of missing out manifested itself not only in self-entitled corporate fraud, but in everything from sharp rises in obesity and cosmetic medical procedures to equally troubling increases in eating disorders, panic attacks, and outbreaks of uncontrollable rage.
The Culture of Excess is the first book to assess the impact of economic and social factors on the nation's psychological well-being. Narcissism, productive narcissism, psychopathy, rigidity and self destruction, perfectionism, the illusion of success, and identity achievement all come into play as Slosar diagnoses the psychological drivers behind this indulgent age, offering his prescription for helping "Generation Me" become "Generation We."
Numerous vignettes and case studies illustrate the major themes of the book
Dozens of research citations at the end of each chapter
An extensive bibliography referencing 75 professional journals and 48 books
A comprehensive index