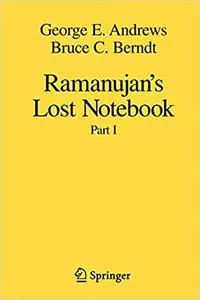 George E. Andrews, Bruce C. Berndt, "Ramanujan's Lost Notebook: Part I"
English | 2010 | ISBN: 1441920625, 038725529X | 452 pages | PDF | 2.3 MB
In the library at Trinity College, Cambridge in 1976, George Andrews of Pennsylvania State University discovered a sheaf of pages in the handwriting of Srinivasa Ramanujan. Soon designated as "Ramanujan's Lost Notebook," it contains considerable material on mock theta functions and undoubtedly dates from the last year of Ramanujan's life. In this book, the notebook is presented with additional material and expert commentary.