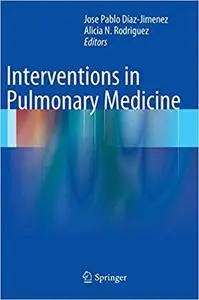 Jose Pablo Díaz-Jimenez, "Interventions in Pulmonary Medicine"
English | ISBN: 1461460085 | 2013 | 494 pages | EPUB, PDF | 11 MB + 17 MB
Interventions in Pulmonary Medicine is an important new volume that addresses all areas of interventional pulmonology, a minimally invasive endoscopic way to diagnose and treat lung disorders. This volume contains dedicated chapters that outline the many issues related to lung cancer, both in early and advanced stages, from diagnosis to personalized treatment. It also covers bronchoscopic therapeutic options to benign conditions that are highly prevalent, such as COPD and asthma. Techniques described in this volume are: laser therapy, argon plasma coagulation therapy, cryotherapy, brachytherapy, placement of intrapleural drainage systems, endoscopic treatment of emphysema, stents in the airway, and thermoplasty for bronchial asthma. Diagnostic procedures that are covered are: medical thoracoscopy, flexible and rigid bronchoscopy, endobronchial ultrasound, electromagnetical navigation, and trends in personalized treatment for lung cancer and other benign lung conditions. Chapters are written by experts and the developers of the techniques that are currently considered gold standard. Evidence-based reviews are presented for all topics and indications, and contraindications are discussed. Interventions in Pulmonary Medicine is a must have for pulmonologists, endoscopists, pulmonary oncologists, ENT physicians, thoracic surgeons, anesthesiologists, and intensive care specialists and their teams.