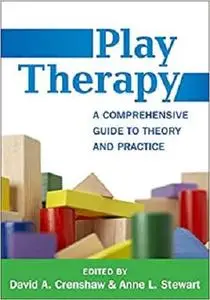 Play Therapy: A Comprehensive Guide to Theory and Practice (Creative Arts and Play Therapy) by The Guilford Press; Reprint edition
English | February 22, 2016 | ISBN: 1462526446 | 556 pages | AZW3 | 5.02 Mb
This authoritative work brings together leading play therapists to describe state-of-the-art clinical approaches and applications. The book explains major theoretical frameworks and summarizes the contemporary play therapy research base, including compelling findings from neuroscience. Contributors present effective strategies for treating children struggling with such problems as trauma, maltreatment, attachment difficulties, bullying, rage, grief, and autism spectrum disorder. Practice principles are brought to life in vivid case illustrations throughout the volume. Special topics include treatment of military families and play therapy interventions for adolescents and adults.