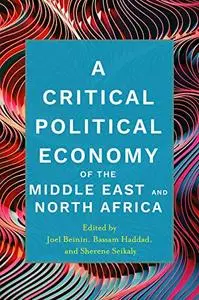 A Critical Political Economy of the Middle East and North Africa (Stanford Studies in Middle Eastern and Islamic Societies and Cultures) by Joel Beinin, Bassam Haddad, Sherene Seikaly
2021 | ISBN: 1503613836, 1503614476 | English | 344 pages | PDF | 4 MB
This book offers the first critical engagement with the political economy of the Middle East and North Africa. Challenging conventional wisdom on the origins and contemporary dynamics of capitalism in the region, these cutting-edge essays demonstrate how critical political economy can illuminate both historical and contemporary dynamics of the region and contribute to wider political economy debates from the vantage point of the Middle East.
Leading scholars, representing several disciplines, contribute both thematic and country-specific analyses. Their writings critically examine major issues in political economy―notably, the mutual constitution of states, markets, and classes; the co-constitution of class, race, gender, and other forms of identity; varying modes of capital accumulation and the legal, political, and cultural forms of their regulation; relations among local, national, and global forms of capital, class, and culture; technopolitics; the role of war in the constitution of states and classes; and practices and cultures of domination and resistance.