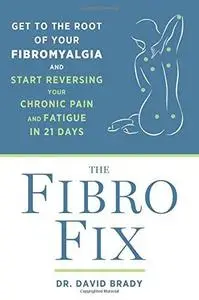 The Fibro Fix: Get to the Root of Your Fibromyalgia and Start Reversing Your Chronic Pain and Fatigue in 21 Days by David M. Brady
English | 2016 | ISBN: 1623367123 | 304 pages | EPUB | 6 MB
Chronic pain affects nearly 100 million Americans. Ongoing fatigue affects even more. The combination of fatigue and body-wide chronic pain, often called "fibromyalgia," remains mysterious and confusing, and an alarming 2/3 of sufferers are misdiagnosed. Now, leading naturopathic medical doctor and nutritionist David Brady is here with the answer in his comprehensive book The Fibro Fix.
For more than 25 years, Dr. Brady has treated many thousands of patients seeking relief from fibromyalgia. In The Fibro Fix, he distills his life-changing prescription into an integrative 21-day program to help you determine if, in fact, you're suffering from fibromyalgia or from one of several severe symptoms misdiagnosed as fibromyalgia. The plan begins with three simple steps―detoxification, diet, and movement―to start relieving those symptoms for good and then offers deeper long-term solutions specific to the real cause in each person including both natural solutions and medications, when appropriate.
My nickname -
interes