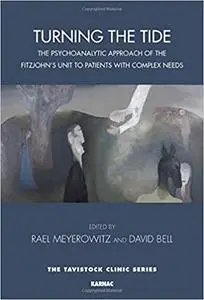 Turning the Tide: The Psychoanalytic Approach of the Fitzjohn's Unit to Patients with Complex Needs (Tavistock Clinic Series) by Rael Meyerowitz and David Bell
English | Oct 27, 2018 | ISBN: 178220332X | 182 pages | PDF | 19 MB
Since it was founded in 1920, the Tavistock Clinic has developed a wide range of developmental approaches to mental health which have been strongly influenced by the ideas of psychoanalysis. It has also adopted systemic family therapy as a theoretical model and a clinical approach to family problems. The Clinic is now the largest training institution in Britain for mental health, providing postgraduate and qualifying courses in social work, psychology, psychiatry, and child, adolescent, and adult psychotherapy, as well as in nursing and primary care. It trains about 1,700 students each year in over 60 courses.
This important volume traces an impressive range of descriptions, all clinically based, of the work of the remarkable Fitzjohn's Unit, which has about 60 patients under its care at any one time. The book also evokes a clear sense of collective commitment, one that has lasted over seventeen years, since its beginnings as an experimental project that was set up by David Taylor in 2000.
My nickname -
interes