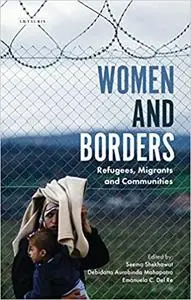 Seema Shekhawat, "Women and Borders: Refugees, Migrants and Communities "
English | ISBN: 1784539570 | 2017 | 264 pages | PDF | 2 MB
Borders - whether settled or contested, violent or calm, closed or open - may have a direct, and often acute, human impact. Those affected may be people living nearby, those attempting to cross them and even those who succeed in doing so. At the border, vulnerable refugee and migrant communities, especially women, are exposed to state-centred boundary practices, paving the way for both their alienation and exploitation. The militarization of borders subjugates the very position of women in these marginalized areas and often subjects them to further victimization, which is facilitated by patriarchal socio-cultural practice. Structural violence is endemic to these regions and gender interlocks with their perimeters to reinforce and shape violence. This book locates gender and violence along geographical edges and critically examines the gendered experiences of women as global border residents and border crossers. Broadly, it explores two questions. First, what are women's experiences of engaging with borders? Second, where are women positioned in the theory and practice of marking, remarking and demarking these margins?
Offering a nuanced and thorough approach, this book suggests that research on borders and violence needs to focus on how bordered violence shapes the embodiment of gender identity and norms and how they are challenged. It examines an array of issues including forced migration, trafficking and cross-border ties to explore how gender and borders intersect.
Read more