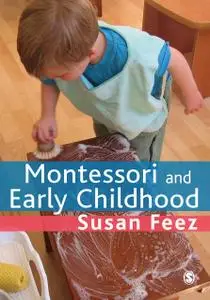 Montessori and Early Childhood: A Guide for Students by Susan Feez
English | 2009-11-04 | ISBN: 1847875165, 1847875157 | 192 pages | PDF | 3,4 MB
Early childhood education across the world has been influenced by the pioneering work of Maria Montessori, and this book provides a complete overview of Montessori pedagogy and practice. It considers the Montessori approach within the context of early childhood education and care, and examines it in the light of new insights from the fields of neuroscience and child development. By helping the reader understand the influence of Montessori on contemporary early years policy and practice, the book outlines ideas relevant to all early years settings, and suggests ways for all early childhood educators to apply these ideas in practice.
'This is an interesting and informative book for practitioners keen to extend their understanding of the Montessori approach…It will be a very valuable source of information for early childhood studies students studying contemporary approaches to early years practice. The book is accessible and easy to read and will also provide parents with a valuable insight into the origins and current practice of Montessori education' -
Early Years Update