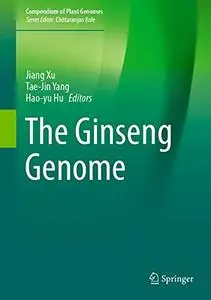 The Ginseng Genome (Compendium of Plant Genomes)
by Jiang Xu
English | 2021 | ISBN: 3030303462 | 345 Pages | PDF EPUB | 60 MB
This book represents the first comprehensive compilation of information on all aspects of the medicinal plant Panax ginseng, ranging from its botany to applied aspects in medicine and molecular breeding. In contributions by respected experts, it also discusses the genetic background and biochemical profile of this important medicinal plant. Ginsenoside biosynthesis and metabolic dynamics are also described in detail.