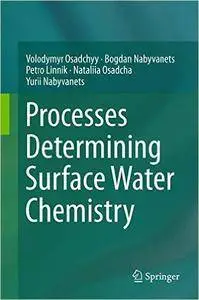 Processes Determining Surface Water Chemistry by Volodymyr Osadchyy and Bogdan Nabyvanets
English | 2016 | ISBN: 3319421581 | 265 pages | PDF | 10 MB
This book presents major hydrological, physicochemical and biological processes determining the formation of hydro-physical properties and chemical composition of terrestrial surface water. Generalized hydro-physical, hydro-chemical and hydro-biological parameters affecting surface water quality, in particular in the Ukraine, are provided. Furthermore, a general description of the anthropogenic factors affecting the process of forming natural water's properties is presented. This volume is of interest to ecologists, and scientists, lecturers and students in higher educational institutions investigating patterns of formation of water properties and working on the development of methodologies to model and assess surface water quality, and water quality classifications.