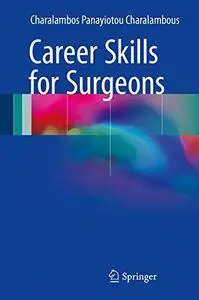 Career Skills for Surgeons by Charalambos Panayiotou Charalambous
English | 2 Oct. 2017 | ISBN: 3319574892 | 304 Pages | PDF | 6.02 MB
This book presents various skills to help surgeons improve their day-to-day performance and development including professionalism, communication, situation awareness, decision making, leadership, and technical dexterity. It also offers advice on how to organise a surgical theatre list, improve theatre efficiency, prepare for surgical interviews and participate in surgical research and audit. Furthermore, it emphasises the need to strive for safety in surgery and to learn from things going wrong. The complex world of emotions that surgeons may encounter is also discussed. The guidance presented here may be of value to any aspiring surgeon, whatever their surgical specialty, and wherever they choose to practise.