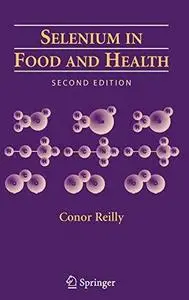 Selenium in food and health By Reilly C.
2006 | 220 Pages | ISBN: 038733243X | PDF | 1 MB
This book provides readers with a clear and reliable account of the extraordinary story of selenium and its role in human health. It is written in a readable and user-friendly manner, and takes into account the considerable amount of fresh information that has been published over the past decade. The book if for the reader who wants to make an informed judgment about the competing claims for and against Selenium's value as a nutritional supplement.