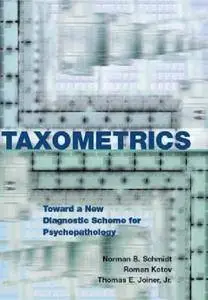 Taxometrics: Toward a New Diagnostic Scheme for Psychopathology by Norman B. Schmidt
English | 30 Jun. 2004 | ISBN: 1591471427 | 202 Pages | PDF | 3 MB
The Diagnostic and Statistical Manual of Mental Disorders (DSM) provides a common language for mental health professionals and enhances the reliability of diagnoses; however, it does have its limitations. Notably, there is little basis for its current categorical representation of diagnostic entities.