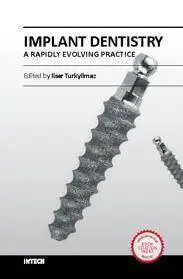 Implant Dentistry - A Rapidly Evolving Practice by Ilser Turkyilmaz
English | July, 2011 | ISBN 13: 9789533076584 | 556 Pages | PDF | 70 MB
Implant dentistry has come a long way since Dr. Branemark introduced the osseointegration concept with endosseous implants. The use of dental implants has increased exponentially in the last three decades. As implant treatment became more predictable, the benefits of therapy became evident.