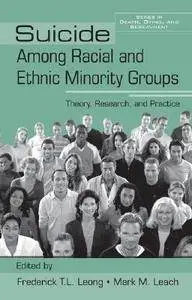 Suicide Among Racial and Ethnic Minority Groups: Theory, Research, and Practice by Frederick T.L. Leong
English | 8 Apr. 2008 | ISBN: 0415955327 | 352 Pages | PDF | 2 MB
Suicide is increasingly understood and predicted as an intersection of biological, psychological, cognitive, and sociocultural factors. We have some basic knowledge of these factors and how they interact, but presently we know very little about how culture can play a role as a variable that influences suicide.