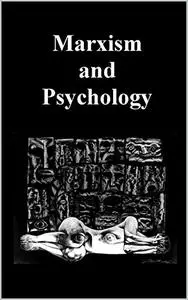 Susan Rosenthal, Patricia Campbell, Joe Rosenthal, Ron Roberts, "Marxism and Psychology"
English | 2016 | ASIN: B01CR8UEWG | 67 pages | EPUB / AZW3 | 0.234 MB
"Herein are a wealth of ideas to stimulate thought, contribute to a much-needed debate on the left, and clarify the need to refashion our society into a more humane and workable one. A task which is now urgent." – Ron Roberts, author, "Psychology and Capitalism: The Manipulation of Mind."
Contents:
1. The Myth of Personal Life
2. What's Wrong with Freud?
3. Mental Illness or Social Sickness?
4. The Madness of War
5. Marxism and Psychology