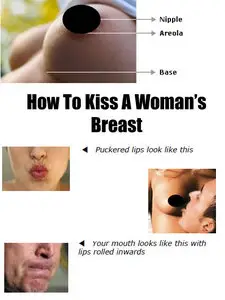 How To Kiss A Woman's Breast
Publisher: By Shiva | ISBN: N\A | edition 2007 | PDF | 14 pages | 1,4 mb
When most men approach their partner's breasts they go directly for the nipples. The male reasoning is logical. Since the nipple is the most excitable part of a woman's breast, why waste time on the less important areas, why not get to the point! Not a good idea. Women are a lot more complex. Women love to WONDER about what's coming next. Tension and anticipation are some of the biggest turn-ons for her. She loves to be waiting on the edge of her seat.