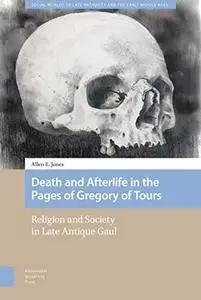 Death and Afterlife in the Pages of Gregory of Tours: Religion and Society in Late Antique Gaul (Social Worlds of Late Antiquity and the Early Middle Ages) by PROF Allen E. Jones
2020 | ISBN: 9462988048 | English | 324 pages | PDF | 3 MB
Gregory of Tours was a bishop of late antiquity who was famously devoted to promoting the efficacy of saintly powers. In his writings, both historical and hagiographical, Gregory depicted the saints and reprobates of his age. This book analyses Gregory's writings about death and the afterlife, thereby illuminating the bishop's pastoral imperative to save souls and revealing his opinions about the fates of Merovingian royals, among many others he mentions in his voluminous text. The study provides insight into Gallic peoples living at the dawning of the Middle Ages and their hopes and fears about the otherworld. It affords an original, nuanced interpretation of Gregory's motives for penning his works, particularly the Historiae, which remained unfinished upon the author's death.