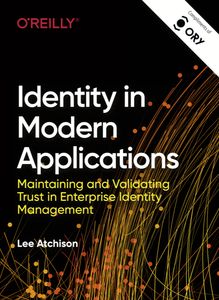 Identity in Modern Applications
English | 2021 | ISBN: 9781098107789 | 41 Pages | EPUB | 4 MB
Mapping a person, place, or thing to a software resource in a verifiable manner is the basis of identity. Confirming that identity is a complex process, particularly when the identity mapping has to be verified genuine and authentic. Everything on the internet that houses private information is tied to identity and identity management.