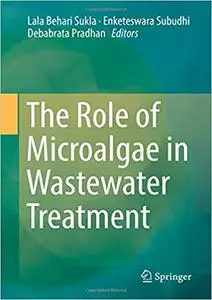 Lala Behari Sukla, "The Role of Microalgae in Wastewater Treatment"
English | ISBN: 981131585X | 2019 | 274 pages | EPUB, PDF | 42 MB + 10 MB
This book deals with the most emerging aspects of algal research with special reference to microalgae viz; diversity, mutations, genomics and metagenomics study, eco-physiology, culturing, microalgae for food and feed, biofuel production, harvesting of microalgae, separation, and purification of biochemicals, techno-economical assessment, microalgal biotechnology, algal-bacterial systems for wastewater treatment. It describes the complex issues associated with the above-mentioned areas with the intervention of cutting-edge biotechnological tools and techniques like next-generation sequencing methods, metabolomics, and bioreactor design and development. The chapters provide past developments, current information and future prospects of algal technology as an alternate avenue for waste water treatment and its potential for production of biofuel and nutraceuticals.