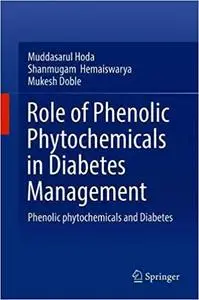 Muddasarul Hoda, "Role of Phenolic Phytochemicals in Diabetes Management: Phenolic Phytochemicals and Diabetes"
English | ISBN: 9811389969 | 2019 | 187 pages | EPUB, PDF | 3 MB + 4 MB
This book summarizes the latest research trends in phytophenolic therapy for the management of diabetes. It discusses the various mechanisms of action of phytophenolics present in food, fruits and plants that can be used to control/reverse diabetic conditions. Further, it addresses the synergistic interactions of phytophenolics with anti-diabetic drugs, as understanding them can yield valuable insights for complementary and alternative medicine. In closing, it discusses the important aspects of nanotechnology-based targeted delivery and improving the bioavailability of phenolic phytochemicals, two major areas of research in phytotherapy of diabetes.