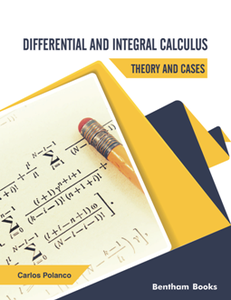 Differential and Integral Calculus : Theory and Cases
by Carlos Polanco
English | 2020 | ISBN: 981146510X | 188 Pages | True PDF | 1.48 MB
Differential and Integral Calculus - Theory and Cases is a complete textbook designed to cover basic calculus at introductory college and undergraduate levels. Chapters provide information about calculus fundamentals and concepts including real numbers, series, functions, limits, continuity, differentiation, antidifferentiation (integration) and sequences. Readers will find a concise and clear study of calculus topics, giving them a solid foundation of mathematical analysis using calculus. The knowledge and concepts presented in this book will equip students with the knowledge to immediately practice the learned calculus theory in practical situations encountered at advanced levels.
Key Features:
- Complete coverage of basic calculus, including differentiation and integration
- Easy to read presentation suitable for students
- Information about functions and maps
- Case studies and exercises for practical learning, with solutions
- References for further reading
If you want to support my blog, then you can buy a premium account through any of my files (i.e. on the download page of my book). In this case, I get a percent of sale and can continue to delight you with new books!