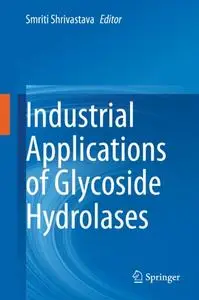 Industrial Applications of Glycoside Hydrolases by Smriti Shrivastava
English | PDF,EPUB | 2020 | 269 Pages | ISBN : 9811547661 | 34 MB
This book gathers selected studies on the industrial applications of glycoside hydrolases (GHs), presenting an updated classification of these enzymes, and discussing their structure, mechanisms, and various approaches to improve their catalytic efficiency.
Further, it explains the various industrial applications of glycoside hydrolases in food, effluent treatment, biofuel production, and the paper and pulp industries.
Lastly, the book provides a comparative analysis of glycosyide hydrolases and discusses the role of metagenomics in the discovery of industrially important enzymes. As such it is a thought-provoking, instructive and informative resource for biochemists, enzymologists, molecular biologists and bioprocess technologists.
i will be very grateful when you

support

me and buy Or Renew Your Premium from my Blog links
i appreciate your

support

Too much as it will help me to post more and moreWithout You And Your

Support

We Can't Continue
Thanks For Buying Premium From My Links For

Support