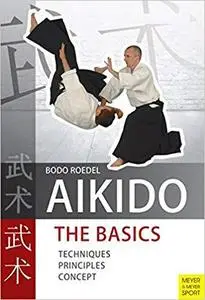 Aikido: The Basics by Bodo Roedel
English | September 15, 2010 | ISBN: 1841263028 | 350 pages | PDF | 13 Mb
Aikido is a highly developed martial art form based on standardized principles which the book explains by numerous examples of movements. The basics of the foot and hand movements are also covered. The details of the basic techniques of Aikido are not merely described; the reader also learns their implementation. A closer look is further taken on the roles of the defender and the attacker.
Feel Free to contact me for book requests, informations or feedbacks.
Without You And Your Support We Can't Continue
Thanks For Buying Premium From My Links For Support