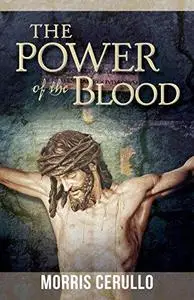 The Power of the Blood by Morris Cerullo
English | June 9, 2015 | ASIN: B00ZDWFIOS | 25 pages | AZW3 | 0,265 MB
In his latest book, The Power of the Blood, Morris Cerullo will reveal to you how the spiritual principle of Passover, ordained by God in Old Testament times, can be applied to present day life.
The following prophetic truths will change your life:
• The blood of Christ is applied at the moment of salvation.
• The blood cleanses you of all sin.
• The blood brings total justification before God.
Just as the Passover blessings were poured out in the Old Testament, so the Lord is waiting to pour out supernatural blessings upon you. This is your time to receive a fresh revelation of the power of the blood.