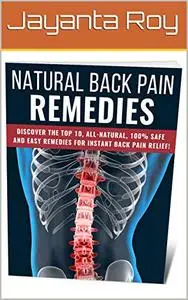 Natural Back Pain Remedies by Jayanta Roy
English | 2020 | ASIN: B08G3KD9W8 | 21 Pages | PDF/EPUB/KINDLE | 3.23 MB

Discover the top, all-natural remedies to eliminating back pain once and for all! Find out one simple "trick" you can do today that will alleviate persistent backpain quickly! See page 8 for details.
Uncover the 100% safe at-home strategies you can follow right away in order to live a pain-free life! Learn how "activity rotation" can help you instantly minimize back pain while reducing joint stress! And much more - all within this special report!