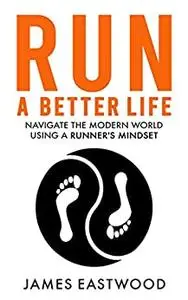 RUN A BETTER LIFE: Navigate modern life using a runner's mindset
by James Eastwood
English | 2020 | ASIN: B08GH6Z7C1 | 192 Pages | EPUB | 2 MB
For the first time - this revolutionary book reveals how the secrets for enjoying a better life today are rooted in our running past. Our evolution as human beings over millions of years has equipped us with a distinct runner's mindset. Today's world is a hectic place. We are so busy doing whatever needs to be done; we can forget to live our lives. Now, by thinking like a runner – just like our ancestors – anybody can take back control, perform better and live a happier life. If you are ready, it's time to run a better life.