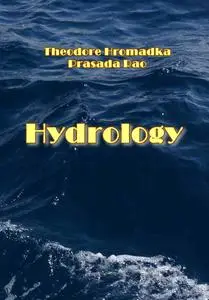 "Hydrology" ed. by Theodore Hromadka, Prasada Rao
ITexLi | 2021 | ISBN: 1839623306 9781839623301 1839623292 9781839623295 1839623314 9781839623318 | 95 pages | PDF | 9 MB
In this book, an attempt is made to highlight the recent advances in Hydrology. The several topics examined in this book form the underpinnings of larger-scale considerations, including but not limited to topics such as large-scale hydrologic processes and the evolving field of Critical Zone Hydrology.
Computational modeling, data collection, and visualization are additional subjects, among others, examined in the set of topics presented.
Contents
1. Hydrometeorology: Review of Past, Present and Future Observation Methods
2. Perspectives of Hydrologic Modeling in Agricultural Research
3. Examination of Hydrologic Computer Programs DHM and EDHM
4. Ecohydrology: An Integrative Sustainability Science
5. Interlinking of River: Issues and Challenges
6. Statistical Analysis of the Precipitation Isotope Data with Reference to the Indian Subcontinent
1st true PDF with TOC BookMarkLinks
More :
You find here