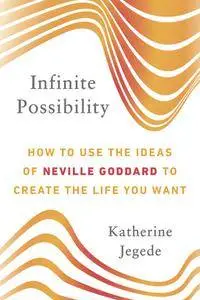 Infinite Possibility: How to Use the Ideas of Neville Goddard to Create the Life You Want by Katherine Jegede
English | June 5th, 2018 | ISBN: 0143132474 | 160 Pages | EPUB | 0.66 MB
An immensely practical, hands-on journey through the techniques of the most radical mystical figure of the last century, Neville Goddard, who taught that your mind is God. This fresh take from a powerful new voice appeals to the growing audience around Neville.
"According to Neville, there is only one power in the universe out of which all things emanate. Not a 'good' source and a separate 'evil' one, but one universal source bending in obedience to the creative will of men and women everywhere. The how remains a mystery; but this eternal fact is nonetheless true. As soon as I was able to feel and accept this to be true, I was free." –Katherine Jegede
Growing up in London, Katherine Jegede was always searching for a philosophy to make sense of life. When she found the mind-as-creator philosophy of Neville Goddard, she thought she had found it. Falling victim to a terrible crime, however, caused Jegede to rethink everything she thought she knew. Rather than abandoning Neville's ideas, however, she discovered within them a new source of strength and fortitude. She not only rebounded from her crisis, but also used Neville's creative-mind principles to become a television presenter, something she had never before imagined possible.
In this primer and introduction to Neville's methods, Jegede powerfully guides the reader through his techniques–and explains how to apply them, now, in your life.