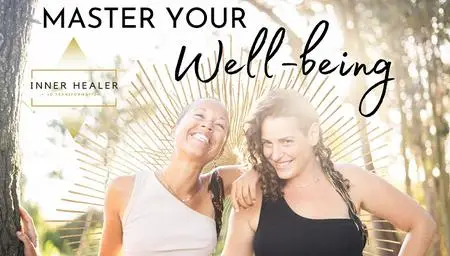 Intro to Master Your Well-Being: Self-Development & Personal-Growth
Duration: 1h 2m | .MP4 1280x720, 30 fps(r) | AAC, 44100 Hz, 2ch | 759 MB
Genre: eLearning | Language: English
Welcome to the Intro Guide to Master your Well-Being and Deepen Your Journey of Conscious Healing & Transformation.
This is based on a Unique Method works by separating the Dimensions - an aspect of our 'self' that usually operates as part of an integrated Whole but can be explored and understood as its own individual entity.
This is the mini version of the Inner Healer's course "Healing From The Inside - Out". To experience the course fully - please at our website
www.innerhealer4d.com
This course is an invitation to actively participate in the creation of your life. It will take you to another level of intimacy with yourself with personal development. With the combination of ancient wisdom and systems for self-healing, blended with modern tools to make the practices accessible and easy to integrate into day-to-day life.
We remain authentic to how we have professionally trained, but understand the importance of utilising science, technology and digital platforms to connect with people, spread tools and techniques and reach as many people as possible who are seeking lasting change and transformation.
The tools you will be introduced to have been specifically chosen because of their effectiveness, simplicity and ease of integration into your everyday schedule. It takes into account that each individual journey is unique and highlights the important of first hand experience with taking regular practices and exploring the range of tools to see what works for you - in this moment!
Practice makes progress and through persistence, with the roots of love, you can shift your perspective, open your heart and change your life. It is the act of you showing up for yourself, for the good of yourself and then naturally for the benefit of those around you.
This is a course for those who want to step on the path, for those who want to deepen their self-knowledge and also for those who are already well on the way and sharing what they know with others - it is a brilliant resource for therapists and coaches to build your repertoire and toolbox while continuing to practice what you give in your service.