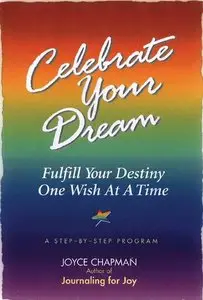 Joyce Chapman - Celebrate Your Dream: Fulfill Your Destiny One Wish at a Time : A Step-By-Step Program
New Page Books | 2002 | ISBN: 1564145638 | Pages: 210 | PDF | 1.36 MB
This book is designed to empower you to recognize your wishes, hopes, and dreams; and to reclaim the excitement of everyday life. Joyce Chapman encourages you to step over the boundaries of average thinking and create a new way of approaching life-one that will lead you to your ultimate life's purpose. Called "a manual for living true to your destiny," Celebrate Your Dream is a powerful and inspirational book that invites you to claim your heart's desires, and live in the passion of full self-expression each and every day. Step-by-step you can use this book to create a world where you feel empowered to live in celebration and discovery, work toward having your friends and family support you, encourage you, and celebrate the dreams you claim and commit to achieving and perhaps becoming a role model, "a dream activator" for others to follow.
Thanks to original uploader!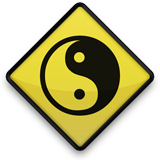 <span style="color:#0000ff">According to the new rule only HALF of all books at the most is visible on the AvaxHome Homepage. <br />To see ALL of them use <a href="http://cutt.red/iemieJiw6eeJ?search=Joyce%20Chapman%20-%20Celebrate%20Your%20Dream%3A%20Fulfill%20Your%20Destiny%20One%20Wish%20at%20a%20Time%20%3A%20A%20Step-By-Step%20Program%20%28Repost%29" rel="nofollow noopener" onclick="log_click('Joyce%20Chapman%20-%20Celebrate%20Your%20Dream%3A%20Fulfill%20Your%20Destiny%20One%20Wish%20at%20a%20Time%20%3A%20A%20Step-By-Step%20Program%20%28Repost%29', 'cutt.red'); return true;" target="_blank" rel="nofollow noopener noreferrer"><div style="background-color: ...&lt;/b&gt;&lt;/span&gt;</div> </a> category.<br />If you enjoy my books look at my <a href="http://cutt.red/iemieJiw6eeJ?search=Joyce%20Chapman%20-%20Celebrate%20Your%20Dream%3A%20Fulfill%20Your%20Destiny%20One%20Wish%20at%20a%20Time%20%3A%20A%20Step-By-Step%20Program%20%28Repost%29" rel="nofollow noopener" onclick="log_click('Joyce%20Chapman%20-%20Celebrate%20Your%20Dream%3A%20Fulfill%20Your%20Destiny%20One%20Wish%20at%20a%20Time%20%3A%20A%20Step-By-Step%20Program%20%28Repost%29', 'cutt.red'); return true;" target="_blank" rel="nofollow noopener noreferrer"><div style="background-color: ...&lt;/b&gt;&lt;/span&gt;</div> </a></span>
…::No mirrors, please::…