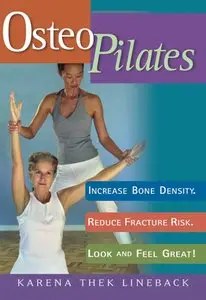 Karena Thek Lineback - Osteopilates: Increase Bone Density Reduce Fracture Risk Look and Feel Great
New Page Books | 2003 | ISBN: 1564146871 | Pages: 237 | PDF | 7.59 MB
OsteoPilates recognizes that exercise is only one part of a four-part treatment plan that will build bone density, reduce fracture risk, and improve health for people who suffer from osteoporosis or are at risk for developing this condition. The four-part plan, presented in this book, consists of the following: safe movement for exercise and everyday living, postural awareness, diet, and proper medication. All four factors are covered at length. OsteoPilates offers a specific exercise program for increasing bone density. Readers are also given guidelines for modifying all activities with illustrations and descriptions of how to safely perform numerous everyday tasks such as carrying groceries, lying down in bed, and tying one's shoes. People with osteoporosis or at risk of developing this condition will be able to easily apply the guidelines in this book to their everyday lives, and return to living a healthy, productive, and dynamic life.
Thanks to original uploader!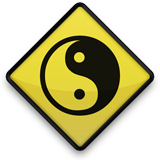 <span style="color:#0000ff">According to the new rule only HALF of all books at the most is visible on the AvaxHome Homepage. <br />To see ALL of them use <a href="http://cutt.red/iemieJiw6eeJ?search=Karena%20Thek%20Lineback%20-%20Osteopilates%3A%20Increase%20Bone%20Density%20Reduce%20Fracture%20Risk%20Look%20and%20Feel%20Great" rel="nofollow noopener" onclick="log_click('Karena%20Thek%20Lineback%20-%20Osteopilates%3A%20Increase%20Bone%20Density%20Reduce%20Fracture%20Risk%20Look%20and%20Feel%20Great', 'cutt.red'); return true;" target="_blank" rel="nofollow noopener noreferrer"><div style="background-color: ...&lt;/b&gt;&lt;/span&gt;</div> </a> category.<br />If you enjoy my books look at my <a href="http://cutt.red/iemieJiw6eeJ?search=Karena%20Thek%20Lineback%20-%20Osteopilates%3A%20Increase%20Bone%20Density%20Reduce%20Fracture%20Risk%20Look%20and%20Feel%20Great" rel="nofollow noopener" onclick="log_click('Karena%20Thek%20Lineback%20-%20Osteopilates%3A%20Increase%20Bone%20Density%20Reduce%20Fracture%20Risk%20Look%20and%20Feel%20Great', 'cutt.red'); return true;" target="_blank" rel="nofollow noopener noreferrer"><div style="background-color: ...&lt;/b&gt;&lt;/span&gt;</div> </a></span>
…::No mirrors, please::…