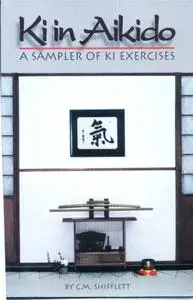 C. M. Shifflett - Ki in Aikido: A Sampler of Ki Exercises
Round Earth Publishing | 2003 | ISBN: 0965342530 | English | 247 pages | DjVu | 3.02 MB
The concepts of "Ki" as taught in Ki Society Aikido schools is not easy for westerners to comprehend. Outside of the writings of the founder, Koichi Tohei Sensei, it is hard to find an available or readable book which explains Ki to westerners. This book presents step-by-step instructions and detailed illustrations of ki exercises and testing technique. It teaches the internal secrets of Aikido and other martial arts; the relationship between mind and body, body and spirit; and a rationale for positive, creative living.