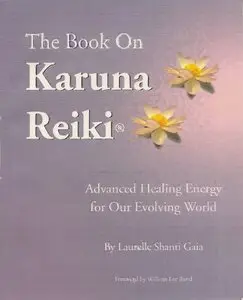 Laurelle Shanti Gaia - The Book on Karuna Reiki: Advanced Healing Energy for Our Evolving World
Infinite Light Healing Studies Center | 2001 | ISBN: 096787212X | Pages: 160 | PDF | 5.00 MB
Book Description The Book On Karuna Reiki® Advanced Healing Energy for Our Evolving World By Laurelle Shanti Gaia
Karuna Reiki® is a healing energy that assists us in awakening to Universal compassion and the wisdom of our soul.
Compassion is a state of consciousness, which when combined with energy, has great transformational power.
In this book you will learn about:
* The historical and spiritual origins of Karuna Reiki.
* Uses for the Karuna symbols.
* Discerning spiritual guidance.
* Using Karuna energy with crystals and gemstones.
* Working with Archangel realms, spiritual masters, and Divine temples.
* Visualization and prayer in healing; including sample prayers.
* The evolving human subtle energy system.
* Cellular and soul level healing.
Karuna techniques assist in healing or facilitating:
Addictive Behavior, Allergies, Anxiety, Bleeding. Cellular Memory Release, Chakra Balancing, Chemotherapy, Delusion and Denial, Developing Healthy Habits, Ancestors, Future, Karmic Issues, Mental Focus and Grounding, Physical Injuries-Emergencies, Resistance to Healing, and Spiritual Growth
How to give a Karuna session including, preparing sacred space, the healing altar, preparing the client
Personal, physical preparations for spiritual work
This book is written for anyone interested in Karuna Reiki®. It is a GREAT supplemental training manual for Karuna Reiki® Master Teachers to use in their classes.
Thanks to original uploader!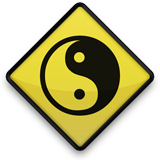 <span style="color:#0000ff">According to the new rule only HALF of all books at the most is visible on the AvaxHome Homepage. <br />To see ALL of them use <a href="http://cutt.red/iemieJiw6eeJ?search=Laurelle%20Shanti%20Gaia%20-%20The%20Book%20on%20Karuna%20Reiki%3A%20Advanced%20Healing%20Energy%20for%20Our%20Evolving%20World" rel="nofollow noopener" onclick="log_click('Laurelle%20Shanti%20Gaia%20-%20The%20Book%20on%20Karuna%20Reiki%3A%20Advanced%20Healing%20Energy%20for%20Our%20Evolving%20World', 'cutt.red'); return true;" target="_blank" rel="nofollow noopener noreferrer"><div style="background-color: ...&lt;/b&gt;&lt;/span&gt;</div> </a> category.<br />If you enjoy my books look at my <a href="http://cutt.red/iemieJiw6eeJ?search=Laurelle%20Shanti%20Gaia%20-%20The%20Book%20on%20Karuna%20Reiki%3A%20Advanced%20Healing%20Energy%20for%20Our%20Evolving%20World" rel="nofollow noopener" onclick="log_click('Laurelle%20Shanti%20Gaia%20-%20The%20Book%20on%20Karuna%20Reiki%3A%20Advanced%20Healing%20Energy%20for%20Our%20Evolving%20World', 'cutt.red'); return true;" target="_blank" rel="nofollow noopener noreferrer"><div style="background-color: ...&lt;/b&gt;&lt;/span&gt;</div> </a></span>
…::No mirrors, please::…