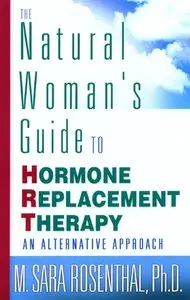 M. Sara Rosenthal - The Natural Woman's Guide to Hormone Replacement Therapy: An Alternative Approach
New Page Books | 2003 | ISBN: 1564146812 | Pages: 223 | PDF | 1.67 MB
Millions of women are now more confused than ever about HRT. This book contains a treasure-trove of natural solutions for maintaining health during and beyond menopause. Each chapter contains natural ways-through diet, herbs, supplements, movement, and hands-on healing systems-to maximize short-term and long-term health beyond menopause. It includes chapters on relieving menopausal symptoms naturally, protecting against heart disease naturally, preventing breast cancer and early detection, preserving bone health, colon health (colon cancer is the second leading "killer cancer" after lung cancer), as well as understanding how natural progesterone can be used. Each chapter has sections called "What To Eat" (food and supplements), "Flower Power" (herbs and aromatherapy), and "How to Move" (exercises and body work) so the reader can use this book as a clear guide to natural solutions during perimenopause and beyond. The author is a bioethicist and sociologist with a long career as a medical health journalist.
Thanks to original uploader!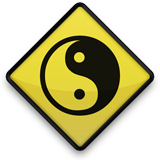 <span style="color:#0000ff">According to the new rule only HALF of all books at the most is visible on the AvaxHome Homepage. <br />To see ALL of them use <a href="http://cutt.red/iemieJiw6eeJ?search=M.%20Sara%20Rosenthal%20-%20The%20Natural%20Woman%27s%20Guide%20to%20Hormone%20Replacement%20Therapy%3A%20An%20Alternative%20Approach" rel="nofollow noopener" onclick="log_click('M.%20Sara%20Rosenthal%20-%20The%20Natural%20Woman%27s%20Guide%20to%20Hormone%20Replacement%20Therapy%3A%20An%20Alternative%20Approach', 'cutt.red'); return true;" target="_blank" rel="nofollow noopener noreferrer"><div style="background-color: ...&lt;/b&gt;&lt;/span&gt;</div> </a> category.<br />If you enjoy my books look at my <a href="http://cutt.red/iemieJiw6eeJ?search=M.%20Sara%20Rosenthal%20-%20The%20Natural%20Woman%27s%20Guide%20to%20Hormone%20Replacement%20Therapy%3A%20An%20Alternative%20Approach" rel="nofollow noopener" onclick="log_click('M.%20Sara%20Rosenthal%20-%20The%20Natural%20Woman%27s%20Guide%20to%20Hormone%20Replacement%20Therapy%3A%20An%20Alternative%20Approach', 'cutt.red'); return true;" target="_blank" rel="nofollow noopener noreferrer"><div style="background-color: ...&lt;/b&gt;&lt;/span&gt;</div> </a></span>
…::No mirrors, please::…