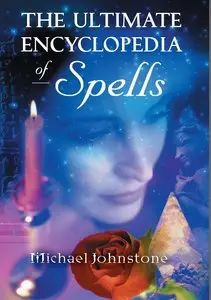 Michael Johnstone - The Ultimate Encyclopedia of Spells: 88 Incantations to Entice Love, Improve a Career, Increase Wealth, Restore Health, and Spread Peace
Gramercy | 2004 | ISBN: 0517223058 | Pages: 208 | PDF | 8.52 MB
Here are fun spells for all needs: to revive passion, to find love, for health, to attract money, and to help job seekers. There's one for cat lovers—88 white-magic spells in all. The Ultimate Encyclopedia of Spells contains everything one needs to make their dreams come true, including practical steps to take if the spells don't take effect immediately. With step-by-step, easy-to-follow instructions and easy-to-find tools and ingredients, this comprehensive volume emphasizes how to use spells and magic positively, for self-development. Discover your true nature and destiny with this fun guide to self-help magic!
Thanks to original uploader!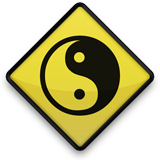 <span style="color:#0000ff">According to the new rule only HALF of all books at the most is visible on the AvaxHome Homepage. <br />To see ALL of them use <a href="http://cutt.red/iemieJiw6eeJ?search=Michael%20Johnstone%20-%20The%20Ultimate%20Encyclopedia%20of%20Spells%3A%2088%20Incantations%20to%20Entice%20Love%2C%20Improve%20a%20Career%2C%20Increase%20Wealth" rel="nofollow noopener" onclick="log_click('Michael%20Johnstone%20-%20The%20Ultimate%20Encyclopedia%20of%20Spells%3A%2088%20Incantations%20to%20Entice%20Love%2C%20Improve%20a%20Career%2C%20Increase%20Wealth', 'cutt.red'); return true;" target="_blank" rel="nofollow noopener noreferrer"><div style="background-color: ...&lt;/b&gt;&lt;/span&gt;</div> </a> category.<br />If you enjoy my books look at my <a href="http://cutt.red/iemieJiw6eeJ?search=Michael%20Johnstone%20-%20The%20Ultimate%20Encyclopedia%20of%20Spells%3A%2088%20Incantations%20to%20Entice%20Love%2C%20Improve%20a%20Career%2C%20Increase%20Wealth" rel="nofollow noopener" onclick="log_click('Michael%20Johnstone%20-%20The%20Ultimate%20Encyclopedia%20of%20Spells%3A%2088%20Incantations%20to%20Entice%20Love%2C%20Improve%20a%20Career%2C%20Increase%20Wealth', 'cutt.red'); return true;" target="_blank" rel="nofollow noopener noreferrer"><div style="background-color: ...&lt;/b&gt;&lt;/span&gt;</div> </a></span>
…::No mirrors, please::…