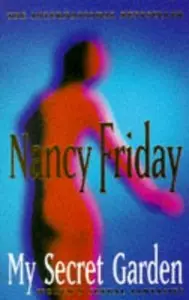 Nancy Friday, "My Secret Garden: Women's Sexual Fantasies"
Quartet Books | 2001 | ISBN: 0704332949 | 316 pages | PDF | 1,7 MB
Published in 1973 during the sexual revolution, this volume brought women's hardcore sexual fantasies out of the realm of pornography and into the mainstream. Though it no doubt raised many an eyebrow at the time, it doesn't really contain anything that you won't find in an average issue of today's women's magazines. This 25th-anniversary edition contains a new introduction by the author and a few new fantasies. Though tame by 1990s standards, this will still "undoubtedly prove enjoyable to many readers".
Only

ONE (1)

RS mirror, please