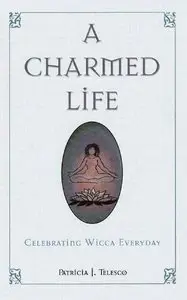 Patricia Telesco - A Charmed Life: Celebrating Wicca Everyday
New Page Books | 2000 | ISBN: 1564144879 | Pages: 192 | PDF | 3.19 MB
Increasingly the magickal community is made up of city dwelling witches, pagans, and neo-pagans. How do these people combine a natural philosophy with the concrete jungle? A Charmed Life looks at this issue in a fresh, creative, and fun way that anyone can apply whether they live in a high rise or on a farm. Our times have changed dramatically since pagans were "country folk." Those transformations require that we rethink the way we approach magick so it makes sense of our surroundings and times. A Charmed Life is a transformational book that includes spells, rituals, prayers, incantations, and all manner of helpful hints for creating and maintaining a healthy, happy spiritual environment. Better still, it reaches out to the next generation of magickal people, our children, with activities for them and the whole family-activities that accent various lessons and meet various personal needs in a real, and effective metaphysical way.
Thanks to original uploader!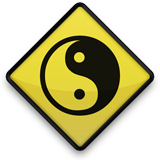 <span style="color:#0000ff">According to the new rule only HALF of all books at the most is visible on the AvaxHome Homepage. <br />To see ALL of them use <a href="http://cutt.red/iemieJiw6eeJ?search=Patricia%20Telesco%20-%20A%20Charmed%20Life%3A%20Celebrating%20Wicca%20Everyday" rel="nofollow noopener" onclick="log_click('Patricia%20Telesco%20-%20A%20Charmed%20Life%3A%20Celebrating%20Wicca%20Everyday', 'cutt.red'); return true;" target="_blank" rel="nofollow noopener noreferrer"><div style="background-color: ...&lt;/b&gt;&lt;/span&gt;</div> </a> category.<br />If you enjoy my books look at my <a href="http://cutt.red/iemieJiw6eeJ?search=Patricia%20Telesco%20-%20A%20Charmed%20Life%3A%20Celebrating%20Wicca%20Everyday" rel="nofollow noopener" onclick="log_click('Patricia%20Telesco%20-%20A%20Charmed%20Life%3A%20Celebrating%20Wicca%20Everyday', 'cutt.red'); return true;" target="_blank" rel="nofollow noopener noreferrer"><div style="background-color: ...&lt;/b&gt;&lt;/span&gt;</div> </a></span>
…::No mirrors, please::…