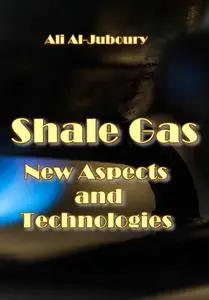 "Shale Gas: New Aspects and Technologies" ed. by Ali Al-Juboury
ITExLi | 2018 | ISBN: 1789236193 9781789236194 1789236185 9781789236187 1838814795 9781838814793 | 101 pages | PDF | 20 MB
This book aims to add some contributions and new advances in technologies and prospects on shale gas reserves in selected regions of the world, in terms of new technologies of extraction, new discoveries of promising reserves, synthesis and applications to get high quality of this cleanest consuming non-renewable energy source.
Natural gas, particularly shale gas, is one of the main sustainable energy sources in the current century. It is an abundant energy resource, playing an active role in future energy demand and enabling nations to transition to higher support on renewable energy sources.
Contents
1. An Overview of New Developments in Shale Gas: Induced Seismicity Aspect
2. Unconventional Resources of Shale Hydrocarbon in Sumatra Basin, Indonesia
3. Silurian Gas-Rich "Hot Shale" from Akkas Gas Field, Western Iraq: Geological Importance and Updated Hydrocarbon Potential and Reservoir Development Estimations of the Field
4. Current Technologies and Prospects of Shale Gas Development in China
5. Capture of CO2 from Natural Gas Using Ionic Liquids
1st true PDF with TOC BookMarkLinks
More :
You find here