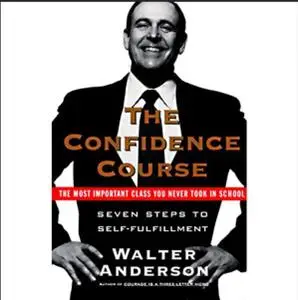 The Confidence Course by Walter Anderson
Audiobook | Publisher: HarperAudio | ISBN: 9780060187293 | English | Narrador: Walter Anderson
Genre: eLearning | MP3 128.00 kbps | Length: 3 hs | Total size 165 MB
Based on Walter Anderson's popular course at the New School for Social Research in New York City, The Confidence Course teaches you how to make anxiety your ally and overcome crippling self-doubt. With interactive lessons, complete with real-life examples, renowned storyteller and editor of Parade magazine Walter Anderson uses his gift for helping people tell stories to present a series of lessons that become a way of life. The Confidence Course will take its place alongside How to Win Friends and Influence People.