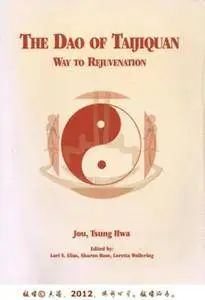 Tsung Hwa Jou - The Dao of Taijiquan: Way to Rejuvenation
Tai Chi Foundation | 2012 | ISBN: 0804813574 | English | 249 pages | PDF | 40.42 MB
A complete study on taijiquan by Jou Tsung-Hwa.
Contains description of the main faimily styles, history and other forms of taijiquan before Zhang Sanfeng.
Contains also the philosophy of Dao, fundamentals of TJQ (inlcuding taiji qigong, zhanzhuang and meditation), as well as translations and comments on classical texts.