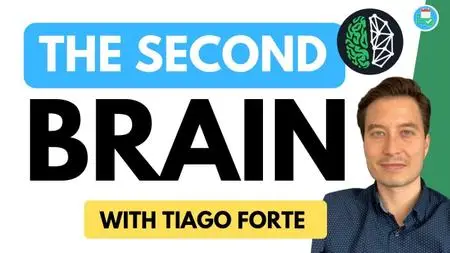 Tiago Forte - Building A Second Brain (Part 1)
WEBRip | English | MP4 + PDF Guides | 960 x 540 | AVC ~555 kbps | 25 fps
AAC | 240 Kbps | 48.0 KHz | 2 channels | 11:24:38 | 4.06 GB
Genre: eLearning Video / Self-Improvement
Do you consume tons of interesting information, but feel like it's not leading to meaningful results in your life?
The Promise of the Course
In 30 days, you will learn how to capture, organize, and share your ideas and insights using digital notes, with a systematic approach and tools that you trust to support creative breakthroughs in your work
Tiago Forte is an internationally recognized speaker, productivity expert, founder of education company Forte Labs, and editor-in-chief of the Praxis blog.
Tiago has spent more than 10 years researching, developing, and teaching the practices of Idea Management to professionals from some of the world's leading organizations. His work has been featured in media outlets such as The New York Times, Harvard Business Review, Inc., The Atlantic, Quartz, and CB Insights.
Tiago's mission is to help people harness the full potential of their ideas, because he believes that enabling smart people to turn their ideas into reality is the most positive impact he can have on the world.
Course Curriculum

A unified curriculum on harnessing the full power of your ideas
Unit 1: Introduction to the Course
• What to expect: schedule, roadmap, communications, and the 3 pillars of the methodology
• Why organization and collaboration are the two missing links in most people's creative process – and how adding them in can double your creative output
• Idea Management: the new path to produce 10x results with 1/10 the effort
• The secret of Strategic Laziness: the real story of how great thinkers work
• Take an 11-point quiz to score your current note-taking skills
Unit 2: Organizing for Insight
• How to turn your digital notes into "thinking tools" that allow you to access brainpower you didn't even know you had
• Feeling unorganized? How a simple technique called PARA will enable you to organize your entire digital life in minutes
• The 8 must-haves for any digital organizing system, and how to apply them
• A little-known distinction – between micro-projects and areas of responsibility – that can completely revolutionize your productivity
• Banish Information Overload using the Magic Number 4 – a helpful constraint to preserve your working memory
• Discover the incredible power of an up-to-date Project List, with in-depth feedback and guidance on how to create one for yourself
Unit 3: Digital Cognition
• The 4 essential requirements that any good digital notes app MUST have
• How to amplify the single biggest opportunity for making new connections without spending more time or effort: Productive Randomness
• Learn how a simple principle from Information Science called "stigmergy" explains how to effectively manage information
• A new way of working using "slow burns" instead of grueling slogs – people who miss this are doomed to suffer from Information Exhaustion
• What the Feynman Method can teach us about "punching above our intellectual weight"
• Find out how the best note-takers throughout history built up their intellectual capital using compounding gains
• Transform raw material into knowledge ammunition: how to use digital notes to form a valuable body of knowledge for a side project, career advancement, or new business
• Identify your personal learning priorities using the Feynman Method, a simple exercise created by a Nobel prize-winning scientist to permanently improve your reading and learning for years to come
Unit 4: Progressive Summarization
• Have trouble finding your notes when you need them most? A counter-intuitive technique called Progressive Summarization will help you distill them down for easy retrieval
• Understand the pros and cons of organizing your notes by tag, by notebook, or by project, and the best approach based on our 10 years' of experience
• Don't have time for more research? Develop the skill of balancing compression and context to increase the return-on-investment of your note taking
• Strategic laziness over rigid rules: note-taking strategies that leverage human nature, instead of fighting it
• How to design individual notes for "glanceability" and instant recognition for your Future Self
• The amazing benefits of designing your own Personal Information Landscape
• Practice Progressive Summarization on your own notes, with feedback from instructors and peers
Unit 5: Maximizing Return-on-Attention
• Explore the fascinating science behind "transient hypofrontality": how to maximize the mental state of flow for higher performance, enjoyment, and learning
• Understanding how to minimize the impact of setup costs (environmental, mental, and emotional) on productivity
• How Intermediate Packets can completely transform your approach to productivity
• Become interruption-proof: placeholding, chunking, and reusability as potent sources of leverage for knowledge workers
• Knowledge Artifacts: how to externalize your thinking and accelerate your learning using concrete deliverables
• Turn your notes into a new Knowledge Artifact especially designed to generate valuable, targeted feedback from your peers
Unit 6: Just-In-Time Productivity
• Learn Just-In-Time Productivity – the new, far more effective way of working that becomes possible once you have a Second Brain
• 5 ways to leverage your ideas to leapfrog your peers, skip the corporate ladder, and become a leader in your field
• Divergence and Convergence: use groundbreaking ideas from the world's top designers to escape any creative roadblock or dead-end
• Equip yourself with 16 Workflow Strategies – proven thinking tools
• Banish procrastination forever using the Archipelago of Ideas technique to instantly add structure to any creative project
• Learn a new way of adding structuring to your ideas just-in-time, to produce results quickly, efficiently, and right when they're most needed
• How to massively accelerate your learning using idea capture tools and quick feedback loops
• Select and try out 3 of the 16 Workflow Strategies on one or more of your projects or deliverables
Unit 7: Workflow Canvas
• Step-by-step walkthrough to design your very own Second Brain, customized to your needs and goals
• Get feedback on further areas for improvement, based on the exercises you completed in the course
• Explore dozens of examples, case studies, and downloadable templates to make implementing this system as easy as possible
• Complete the Workflow Canvas to choose the tools, techniques, and strategies to integrate into your own workflow
Unit 8: The Big Picture
• Information Overload? How Container vs. Stream Thinking is the mindset you need to thrive in a world of information abundance
• Understand how to cultivate situational awareness and curation as the key skills required to navigate streams of information
• Strengthen your creative confidence by borrowing principles from history's most prolific creators and artists
• Identifying and overcoming the most common limiting beliefs we encounter around productivity, thinking, and learning
• The Perspective Era – why the future of work will be dedicated to interpretation and persuasion based on your unique point of view, and what you can do to prepare
• Start with Abundance: a different take on creative output that starts with sifting through interesting ideas, instead of sitting down to a blank screen
• Harnessing the full potential of digital notes: how to integrate Idea Management into your daily routine
• The coming era of Idea Management, and how to prepare yourself to thrive within it
also You can look my other helpful: Self-Improvement-posts
General
Complete name : BASB Session 3 (Unit 3).m4v
Format : MPEG-4
Format profile : Apple TV
Codec ID : M4VH (M4VH/M4V /M4A /mp42/isom)
File size : 188 MiB
Duration : 32 min 35 s
Overall bit rate mode : Variable
Overall bit rate : 808 kb/s
Encoded date : UTC 2017-05-02 13:21:33
Tagged date : UTC 2017-05-02 13:25:07
Writing application : Mac OS X v10.12.4 (CMA 956, CM 1907.58, x86_64)

Video
ID : 2
Format : AVC
Format/Info : Advanced Video Codec
Format profile : Main@L3.1
Format settings : 2 Ref Frames
Format settings, CABAC : No
Format settings, RefFrames : 2 frames
Format settings, GOP : M=2, N=30
Codec ID : avc1
Codec ID/Info : Advanced Video Coding
Duration : 32 min 35 s
Bit rate mode : Variable
Bit rate : 555 kb/s
Maximum bit rate : 12.7 Mb/s
Width : 960 pixels
Height : 540 pixels
Display aspect ratio : 16:9
Frame rate mode : Constant
Frame rate : 25.000 FPS
Color space : YUV
Chroma subsampling : 4:2:0
Bit depth : 8 bits
Scan type : Progressive
Bits/(Pixel*Frame) : 0.043
Stream size : 129 MiB (69%)
Title : Core Media Video
Encoded date : UTC 2017-05-02 13:21:33
Tagged date : UTC 2017-05-02 13:25:07
Color range : Limited
Color primaries : BT.709
Transfer characteristics : BT.709
Matrix coefficients : BT.709

Audio
ID : 1
Format : AAC
Format/Info : Advanced Audio Codec
Format profile : LC
Codec ID : mp4a-40-2
Duration : 32 min 35 s
Source duration : 32 min 35 s
Bit rate mode : Constant
Bit rate : 240 kb/s
Nominal bit rate : 256 kb/s
Channel(s) : 2 channels
Channel positions : Front: L R
Sampling rate : 48.0 kHz
Frame rate : 46.875 FPS (1024 SPF)
Compression mode : Lossy
Stream size : 56.1 MiB (30%)
Source stream size : 56.1 MiB (30%)
Title : Core Media Audio
Language : English
Encoded date : UTC 2017-05-02 13:21:33
Tagged date : UTC 2017-05-02 13:25:07
Screenshots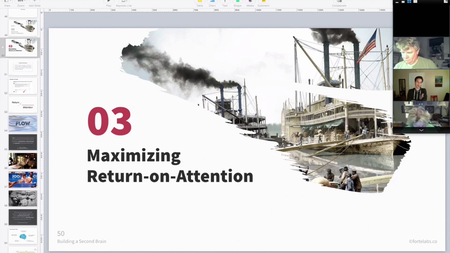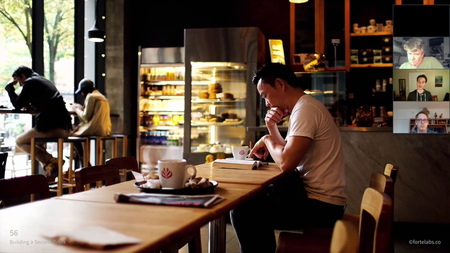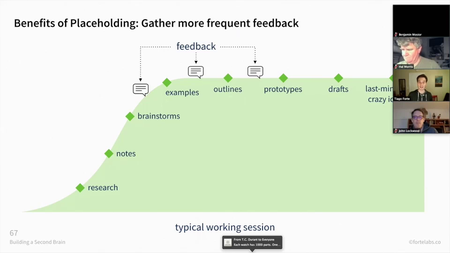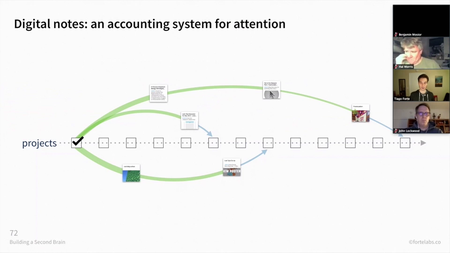 ✅ Exclusive eLearning Videos
ParRus-blog
←
add to bookmarksFeel free to contact me PM
when links are dead or want any repost