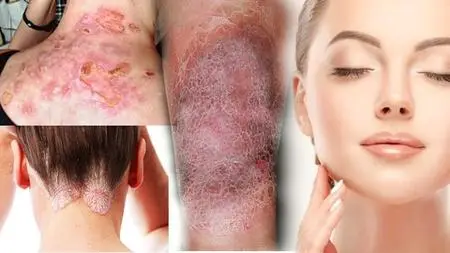 Certificate In Skin Disorders Alternative Therapy Treatment
Video: .mp4 (1280x720, 30 fps(r)) | Audio: aac, 48000 Hz, 2ch | Size: 2.95 GB
Genre: eLearning Video | Duration: 38 lectures (2 hour, 50 mins) | Language: English

Cure Any Kind Of Skin Diseases Naturally & Permanently
What you'll learn
Enjoy healthy, clear, glowing skin
Learn to treat most of the skin diseases permanently.
Learn to implement major Alternative Therapies to treat Skin Diseases.
Treatment of all major Skin Diseases with the help of Ayurvedic approach and natural principles.
Create glowing, radiant skin.
Discover the amazing techniques essential for looking your best.
Avoid unsafe and irritating chemicals of commercial products.
Requirements
The desire to learn new habits and holistic lifestyle practices.
A willingness to implement a nutritious whole-food diet.
A passion for health and wellness paired with an interest in skin health and skincare
Description
Namaskaram,
Welcome to the most Unique Certificate Course In Skin Disorders Alternative Therapy Treatment. This course is for serious people who are looking for a real treatment for almost all major Skin Diseases. Over the years I have treated several patients suffering from severe Skin Disorders. In a way, this course is the fruit of my years of research and experience related to treating skin diseases.
It's hard to treat serious skin problems with allopathy and modern medicine as these medicines only suppress the diseases for a period of time and then diseases become more grave. Using the timeless wisdom of Ayurveda, Naturopathy its possible to eradicate even the most complicated Skin Diseases from the root.
What makes this course unique-
Focusing on permanent solutions.
Use of timeless wisdom of Ayurveda.
Using five elements to treat.
Use of Magnet Therapy.
Use of Acupressure to treat Skin Disorders.
Use of Color Therapy.
Use of Sujok Seed Therapy Techniques.
Use of Law of Attraction and Positive Affirmations.
Use Of Natural & Herbal remedies.
Use of Bach Flower remedies.
Use of Mudra Therapy and Yogic practices.
Tutorial of handmade natural oils and cream over harmful chemicals.
Fire Element treatments.
Pranayam to treat skin diseases.
Very detailed Dietary guideline.
List of a few diseases that can be treated following the advice given via this course are -
Eczema.
Rosacea
diaper rash.
seborrheic dermatitis.
chickenpox.
Athlete's foot
Fungal nail infection
Lupus
Psoriasis
Hives
Cold sore
Candidiasis
Cellulitis
Carbuncle
measles.
warts.
acne.
Who this course is for:
Holistic Healing/ Alternative Healing Therapy practitioners who want to get expertise in treating skin ailments.
Those who wish to treat any kind of skin problem permanently from root, by using traditional, holistic principles for optimum well-being.
Individuals who want to improve their personal nutrition and healthy lifestyle habits.
Estheticians, Cosmetologists, Beauticians and consumers with an interest in skin, skincare and beauty in today's market