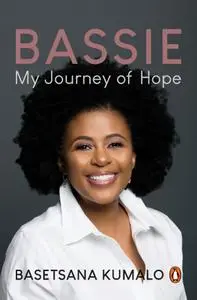 Bassie: My Journey of Hope by Basetsana Kumalo
English | October 1st, 2019 | ISBN: 1776094816 | 256 pages | EPUB | 43.70 MB
Basetsana Kumalo shot to fame as Miss South Africa in 1994 and soon became the face of South Africa's new democracy. As the first black presenter of the glamorous lifestyle TV show Top Billing, she travelled the world and interviewed legends like Oprah Winfrey, Michael Jackson and Luther Vandross. After a successful career in front of the camera, Bassie's drive and ambition took her into the world of business and entrepreneurship.