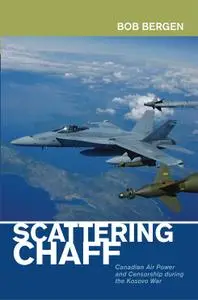 Scattering Chaff: Canadian Air Power and Censorship During the Kosovo War (Beyond Boundaries, Book 9) by Bob Bergen
English | February 28th, 2019 | ISBN: 177385030X | 344 pages | EPUB | 2.33 MB
Most Canadians know little, if anything at all, about the role of the Canadian Air Force in the 1999 Kosovo Air War. Yet lives were at put at stake as mission dedication and military skill were pushed to the limit. Some of Canada's most prominent journalists attempted to report on the war, but came away virtually empty handed. Daily briefings given at the National Defence Headquarters provided so little information most Ottawa journalists simply stopped going. The decision of the military to choke Canada's news media was deliberate and based on a tactical and strategic rationale.